The U.S. Army's 101st Airborne Division (Air Assault) is the first unit to field the new M17 and M18 pistol. More than 2,000 M17 and M18 handguns were delivered to Fort Campbell on Nov. 17.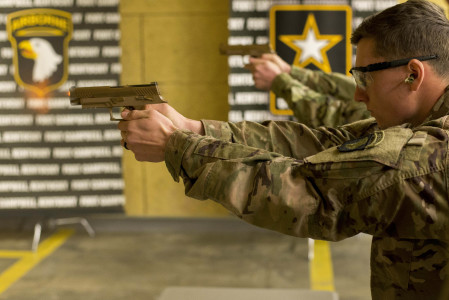 Photo Credit: U.S. Army photo by Sgt. Samantha Stoffregen

The M17 is based on the SIG Sauer P320 semi-automatic pistol and the M18 is a compact version of the M17. It replaces the M9 pistol.